The No1

HWID Spoofer
UPDATED & READY FOR

COD MW3
Release Date: May 2022
Games: COD MW3, MW2, Warzone, Vanguard, Cold War, Overwatch 2, APEX Legends, Fortnite, RUST, R6S and more!
Spoofer Status:

Online

&

Undetected
You got HWID (hardware ID) banned in your favorite game and now can't play? Don't you worry! With our HWID Spoofer you will safely fake your PCs hardware IDs to bypass any kind of hardware ID ban and get back into the game in no time.
Secure & reliable
Azuras HWID Spoofer is different compared to other providers. We safely spoof your hardware IDs before Windows boot to make sure that the games anti cheat has no chance catching you again!
Compatible with your hardware
Unlike other providers Azuras HWID Spoofer doesn't work with just one CPU or motherboard type. We support both Intel and AMD as well as any motherboard running its BIOS in UEFI mode.
Spoofing was never this easy and secure.
Get back in the game. Join

Azura

today!
Azura

HWID Spoofer Features
BIOS Spoofing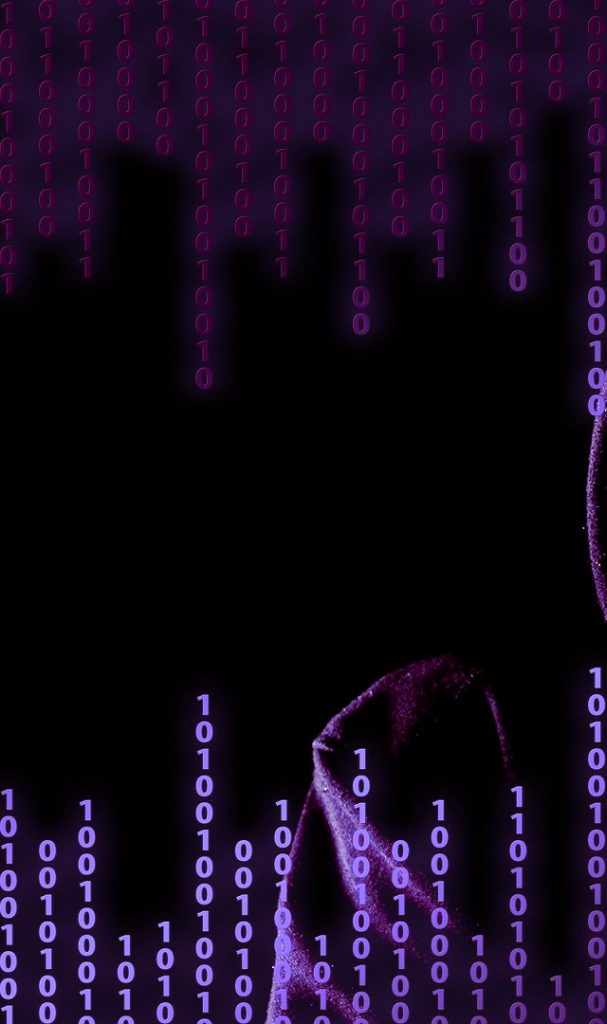 ⮞

Spoofs prior Windows Boot
⮞

Intel & AMD CPU support
⮞

Spoofs System UUID
⮞

Spoofs BIOS Date
⮞

Spoofs Motherboard SN
⮞

Spoofs MAC address
Unique HWIDs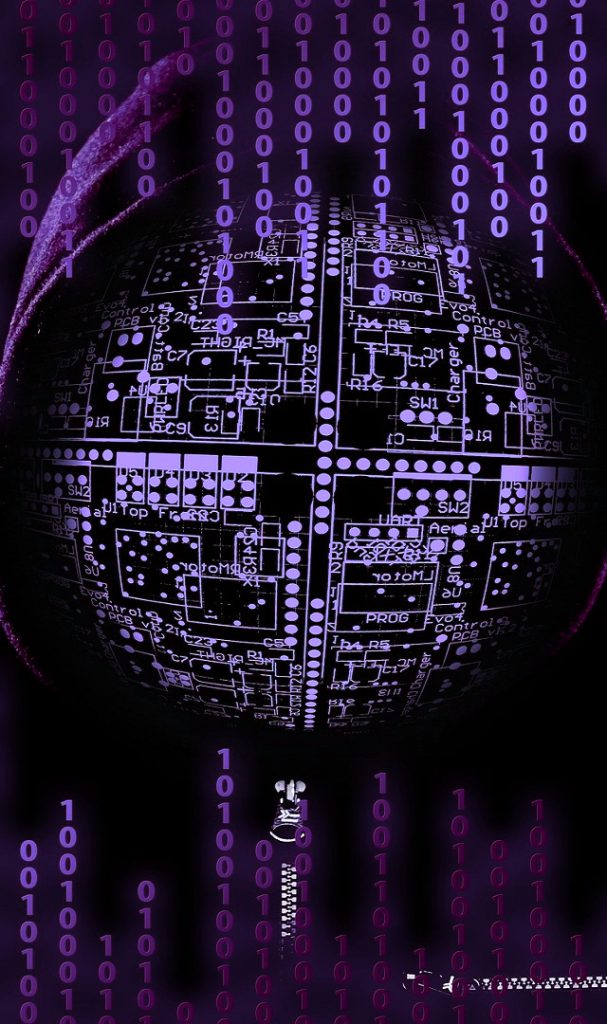 ⮞
Temporarily Spoofs Registry IDs
⮞
Spoofs attached Device IDs
⮞
Spoofs Disk/Storage IDs
⮞
Spoofs Partition IDs
⮞
Spoofs Windows User IDs
⮞
Spoofs Network Adapters
Misc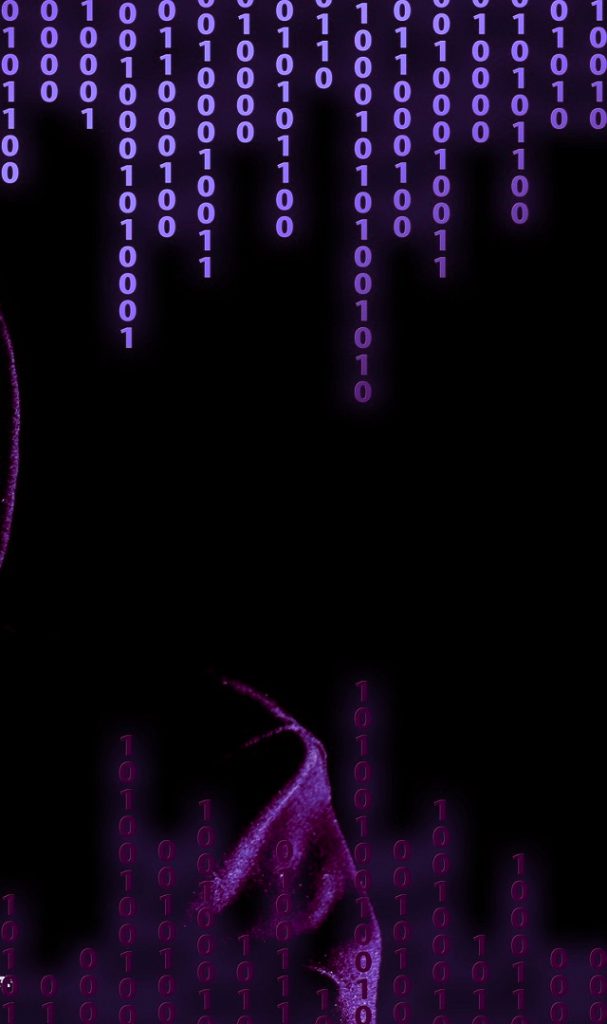 ⮞
Temporary changes until reboot
⮞
Automatic CleanUp after Spoof
⮞
Option to remain on set HWIDs
⮞
Unique loader with auto-updater
⮞
HWID locked to prevent leaks
⮞
Windows 10 and 11 support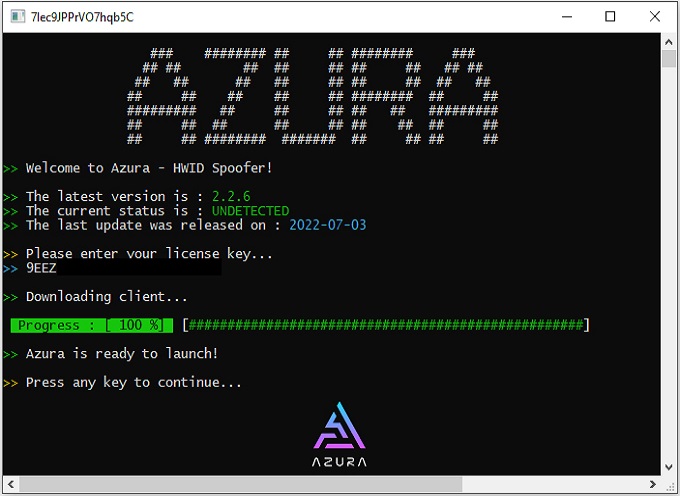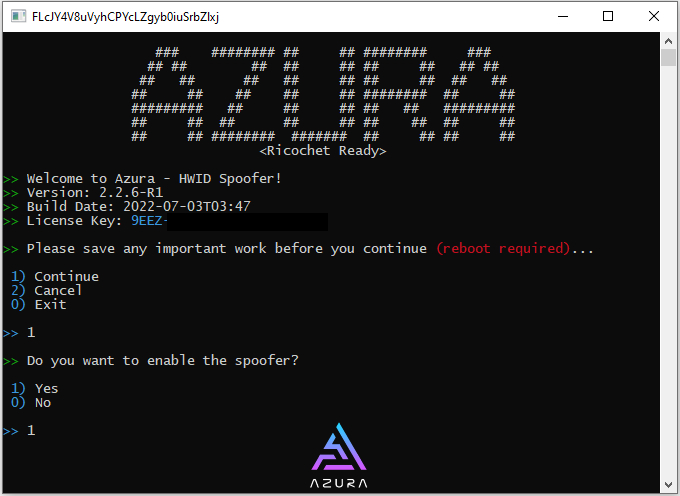 ⮞

Please be aware that we recommend a fresh Windows reset before your first time spoofing, especially for premium anti cheat games like Valorant, Fortnite, RUST etc. This is to avoid being detected by game tracking file leftovers.
Azura

HWID Spoofer F.A.Q.
What are the HWID Spoofer requirements? 👨🏼‍💻
⮞
Supported Win10 builds: 2004-21H2
⮞
Supported Win11 builds: 22000
⮞
Intel or AMD CPU with HyperV On
⮞
BIOS has to be in UEFI mode
⮞
Virtualization On in BIOS
⮞
Secure Boot Off in BIOS
⮞
Anti-Virus software uninstalled
⮞
Windows reset needed for certain games
What happens after my purchase? 💌
Within 15 minutes after successful payment you'll automatically receive an email to the email address you entered on checkout. This email will contain your Spoofer download, your product key and a step by step tutorial.
Can I get banned using this Spoofer? 🔐
Our HWID Spoofer is undetected since its release in 2022. The loader will turn itself to "oudated" until we patched, if a game update was detected which could possibly cause a detection. However, we can't guarantee for the spoofer to always work for every game there is.
What's your refund policy? ♻️
We offer refunds for keys which haven't been used/entered. Keys which have been entered can't be refunded. 
Looking for something else?